DCNote N0005832202249002000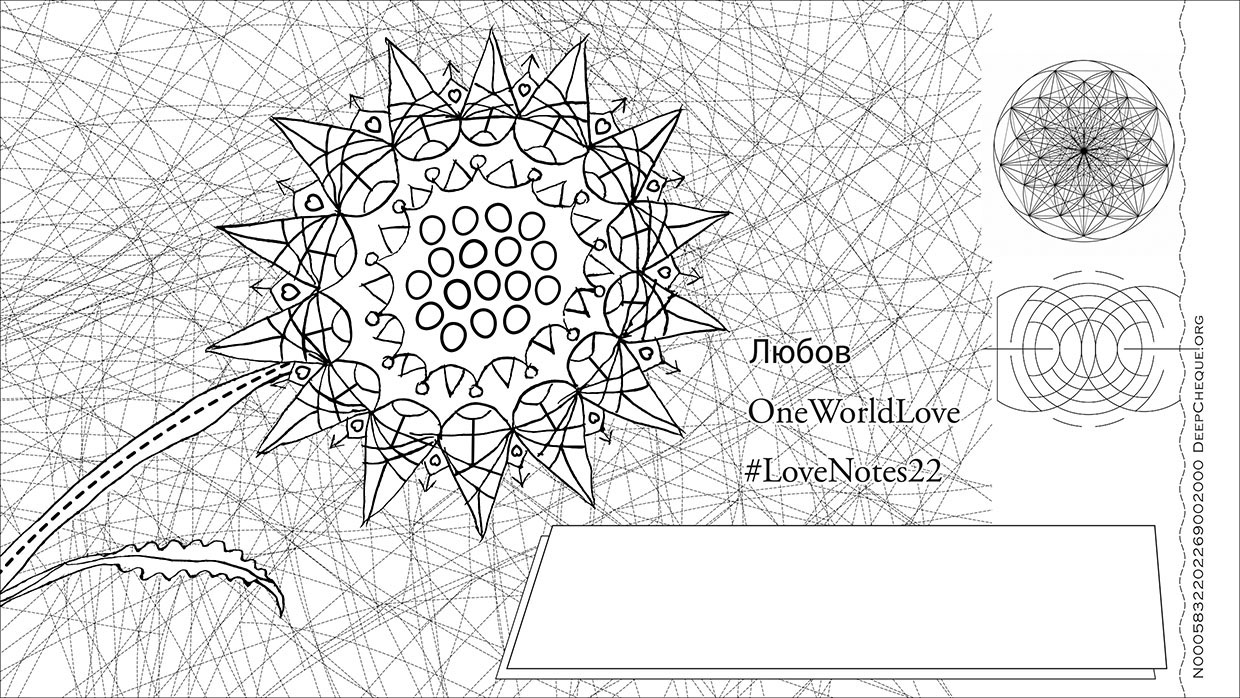 #ISSUER: Ali Lochhead.

#DATE: 26 February 2022

#PURPOSE: Love - To Uplift.

#NUMBER/EDITION: unlimited

#DESCRIPTION:

messages of Love

for a friend, a neighbour, a lover, a stranger…

for the people of Ukraine…
for Peace…

for yourself, to uplift and to comfort…

the artwork is a gift for you to make a note and do as you wish…
you can keep it or pass it on…

a small way to connect and to remind us
Love is present.

We've put the image in the public domain - if you'd like the Master Image to make copies please just message us.

OneWorldLove

#LoveNotes

#FORM: both digital file and physical prints

#OWNER: Public - free to share unmodified, not for profit.


This work is licensed under a Creative Commons Attribution-NonCommercial-NoDerivatives 4.0 International License.